After your order for G Suite by GetGmailDomain is activated, you can manage (add, edit, change password, suspend or delete) your Gmail domain users at https://getgmaildomain.com/clientarea.php. The login details will be sent to your client email after our technician completed the setup process.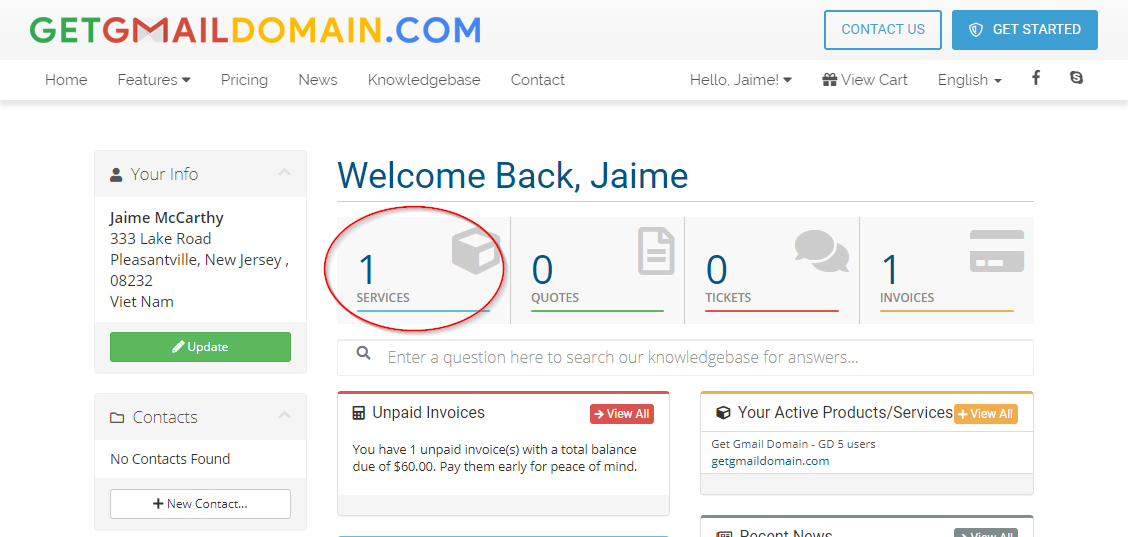 Login to your client area account at > Choose Services > Choose the domain which you want to manage your users.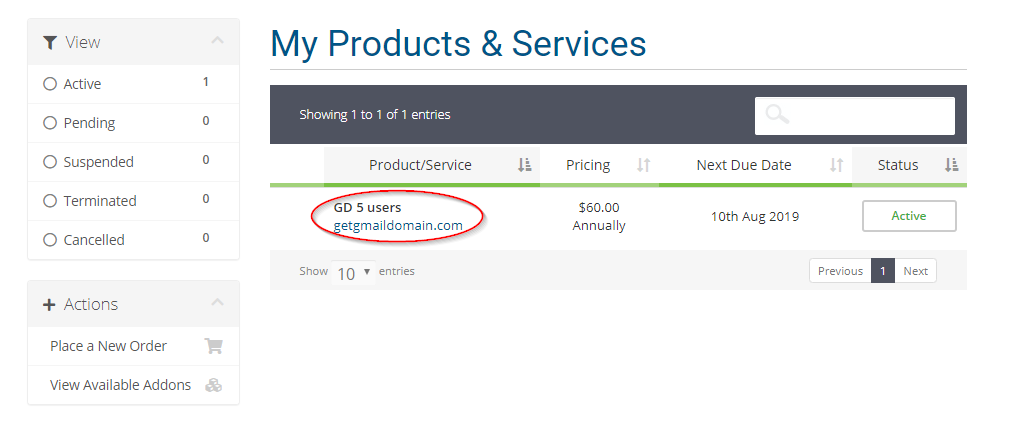 Now you will see the information about your service billing example registration date, next due date, recurring amount, and billing cycle.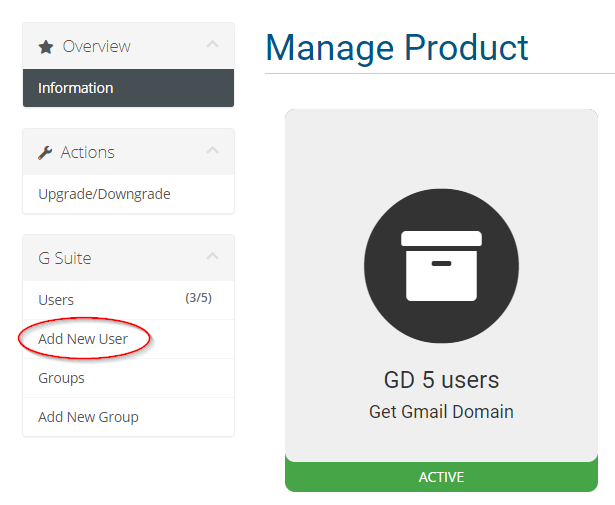 To create a new user,  click on the Add New User menu item at the left side > Add account information likes Email address, Password, First and last name > Click Save button.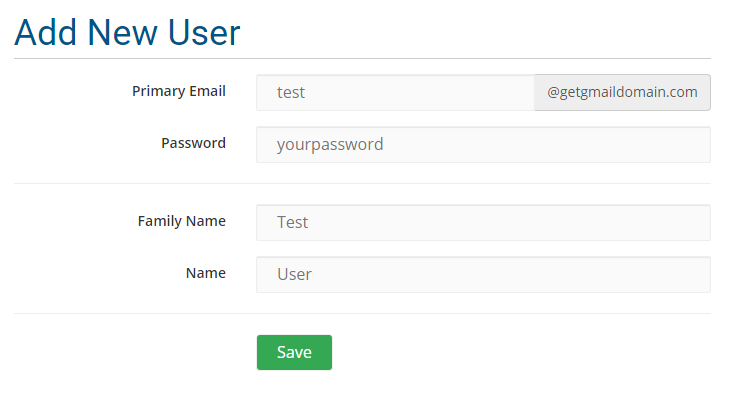 When you're done, the new user can sign in at https://accounts.google.com. You can click on the Fast Login button to sign in to your created users more quickly.
Service availability: It can take up to 24 hours for G Suite services to be available to the new user. If the user attempts to use a service that's not yet available, they'll see a message that they don't have access to it.
To manage your users, click on the Users menu item at the left side. In the Users list, hover the mouse over the user you want to manage (edit, reset the password, suspend or delete) and click into the action button.