Hangouts Meet
Video meetings for your business
Connect with your team from anywhere. With easy-to-join video calls, you can meet face to face without the added cost of travel.
Start your free trial
Enjoy frictionless meetings.

Meet takes the headaches out of joining a video call at work. Just set up a meeting and share a link. No worrying about whether teammates, clients, or customers have the right accounts or plug-ins. With a fast, lightweight interface and smart participant management, multi-person video calls are a breeze.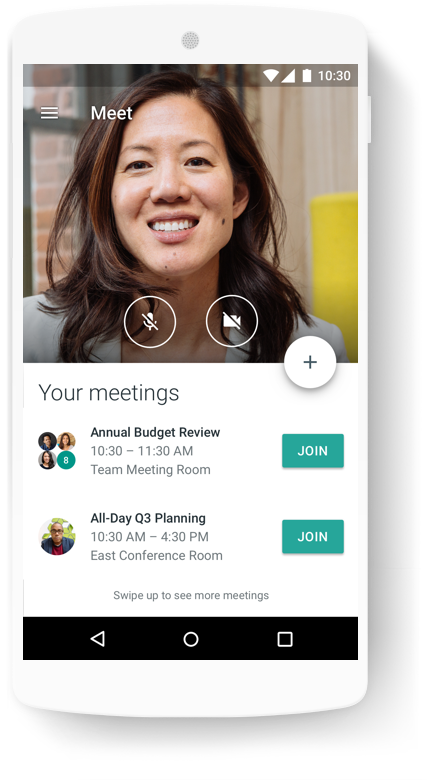 Designed for every kind of business.

Meet is fully integrated with G Suite, so you can join meetings directly from a Calendar event or email invite. All of the important event details are right there when you need them, whether you're joining from a computer, phone, or conference room.
Join meetings on the go.

With Meet's specially designed iOS and Android apps, you can see your meetings for the day with all the important information from Calendar, then join with a tap. G Suite's Enterprise edition also creates a dial-in phone number for each meeting, so every guest has a great experience – even on the road without wifi or data.
Dial-in phone numbers for every meeting
With G Suite's Enterprise edition, every meeting automatically includes its own dial-in details. Guests can dial in quickly with just two taps on their smartphone.
Integrated with G Suite
Google Calendar information is available directly within the meeting so you can quickly catch up on the agenda and meeting details.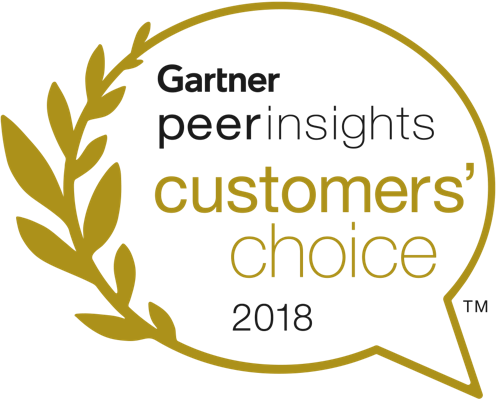 Gartner names Google meetings solutions a Peer Insights Customer's Choice for 2018
Top questions about Hangouts Meet
Can external participants join a call?
Absolutely. In fact, you can share the same link with all meeting participants, making it easier to get everyone you need on the call.
Is the meeting content secure?
Yes. All video and audio streams in Meet are encrypted. Users can join securely even when they're off site.
Is a third-party service required for dial-in access?
No. With G Suite's Enterprise edition, you have the ability to include a phone number and PIN on each of your meetings with no other configuration required. Check the dial-in documentation for further details.